About Us
Locally owned, locally engaged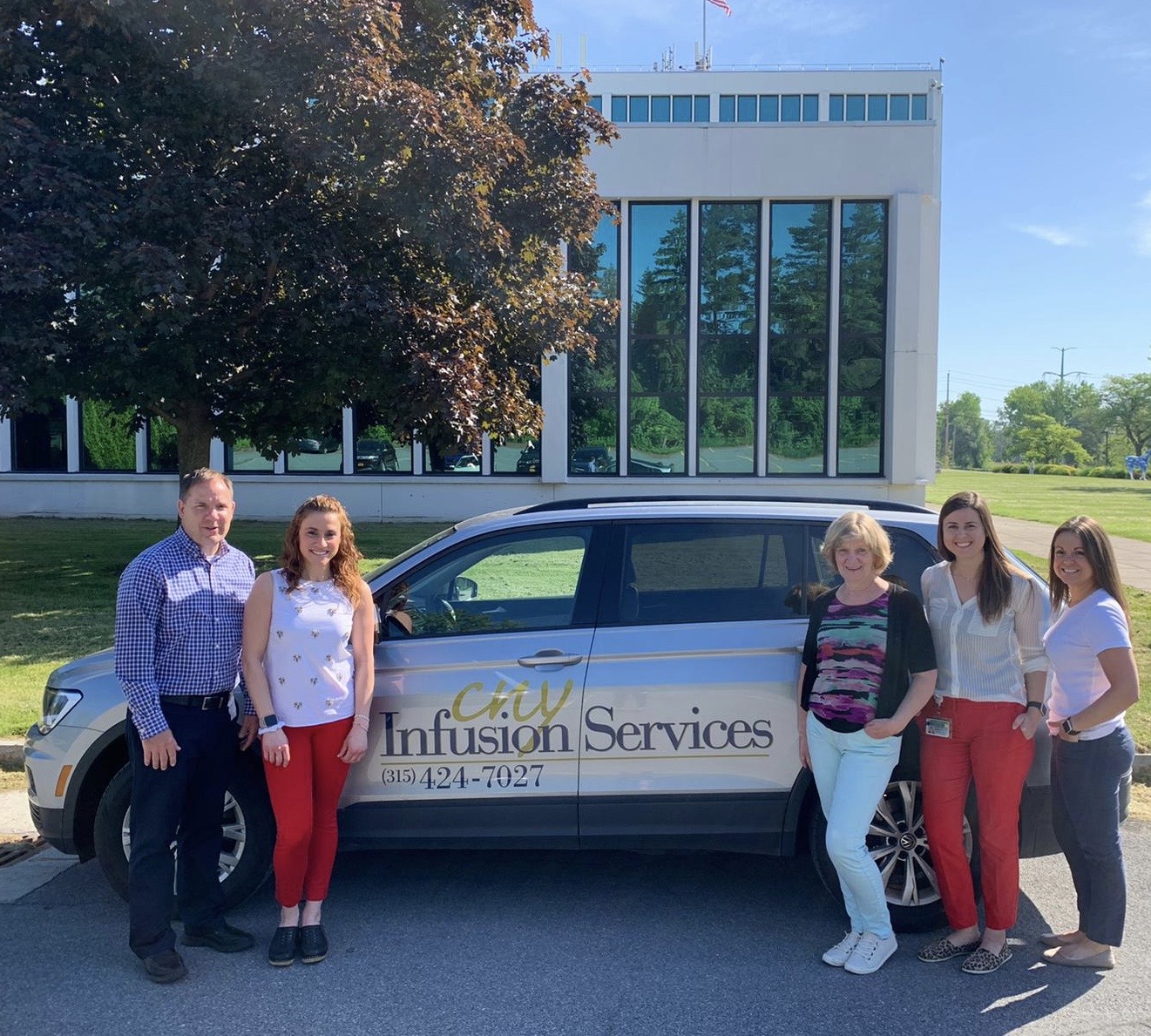 Our Mission Statement
We are dedicated professionals committed to providing excellence in high-tech infusion care in the comfort of home.
Our Vision Statement
We are dedicated to EXCELLENCE as we provide high quality, efficient and responsive care for the physical and emotional needs of those we serve.
We are committed to assuring both patient and physician satisfaction and maintaining systems and protocols which are responsive to their needs in a cost effective manner.
We will strive to be a people of VISION, responding with ENTHUSIASM and INTEGRITY to the needs of all in an ever-changing health care environment.
We will operate our business in accordance with the highest level of ethical, moral and legal standards.
We will provide a work environment, which will encourage excellence, personal satisfaction, and meaningful personal development among employees.
We will seek to improve our community by support of the local economy as well as sponsorship of local activities for the benefit of those in need and as we prosper we shall "give back" to our community to the benefit of those less fortunate.
Our Story
CNY Infusion Services specializes in high-tech home infusion treatments and has been treating patients in the comfort and safety of their homes since 1994. As the industry leader, we remain focused on delivering the highest quality of care using the latest technology in home infusion treatments.
April Stone, President of CNY Infusion Services, has been honored locally and nationally for her work in providing quality home infusion treatments throughout Central New York.
She is the proud recipient of the 2005 Syracuse Women in Business Award, 2006 Syracuse University's WISE Ann Michel Distinguished Entrepreneur Award, and she was most recently honored as the 2009 Woman of the Year in Home Health Care by the National Association of Professional and Executive Women.
Home health care has proven to be an effective alternative to hospitalization by transferring skilled services and products into the safe, comfortable environment of home.
Working closely with your physician, CNY Infusion Services establishes a plan of care to address specific patient and family healthcare needs. Our experienced nurses are certified in the placement of PICC catheters and our staff maintains active memberships in a variety of healthcare organizations.
Syracuse has small-town values. We want to be able to answer to one another for the services we provide. We know who we can depend on and we stick with those relationships. And I've worked hard to build those relationships by being responsive and providing the highest standard of services set by the industry.
April Stone
Golisano Children's Hospital Advisory Board, Secretary, Executive Committee Chair
Go Red for Women, American Heart Association Executive Leadership Team 2013
Read about April's support of Go Red for Women initiative in the February 2013 issue of Syracuse Woman magazine.(p.32).
"CNY Infusion Services is Proud to Support St. Joseph's," pages 22-23, St. Joseph's Caring Connection, Fall 2014.
CNY Infusion Services proudly supports these positive influences in our local community
"I always have had excellent service. Keep up the good work."
"The staff was great and professional. I was very impressed with how above and beyond the drivers are with delivering in a blizzard and helping to get the delivery inside."
"We are so glad that we picked your company to supply our medicine. Everyone was so polite and on time."
"Everyone I have seen represented your company with excellence and showed me genuine concern for my care and treatment."
"I am so pleased with your service. I am very happy I chose your company."
"Everything is going great and he wanted to say thank you for helping to get him out of the hospital so quickly!"
Administrative Office
333 Butternut Drive
Suite 102
Dewitt, NY 13214
Office Hours
Mon - Fri — 8:30am - 5:00pm
Saturday - Sunday — Closed
24 hour, 7 days a week nursing and pharmacy support